BEATNIKS: A NEW MUSICAL
view show
|
It's 1950s Manhattan, and the Village is buzzing with creativity. Jazz music floats through the air while beat poetry adds to the rhythm of the city. "Beatniks" follows the interconnected journey of writers Diane di Prima, Joyce Glassman, Elise Cowen, Hettie Jones, Allen Ginsberg, Jack Kerouac and more as they rebel against conformity through their artistic visions. Composed and written by Davia Schendel, with musical direction by Mina Bloom, a duo of theatre makers from UCLA's School of Theater, Film and Television, led by a stellar cast– this high energy musical gives audiences a look into the lives of several literary icons who rebelled against the conformity of 1950s America. Through their revolutionary poetic expression, these writers conveyed the ideals of a generation that longed for authenticity and self-exploration.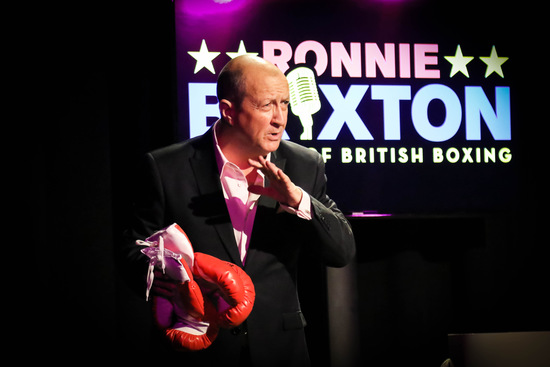 LAST CHANCE TO SEE RONNIE LIVE! RESERVE $10 TICKETS & REDEEM A COMPLIMENTARY T-SHIRT or TANK TOP AFTER THE SHOW! __"David.Shaughnessy is amazing! He brought us to tears with a sense of hope."-Debbie Hall, BROADWAYWORLD __100% SWEET ON BETTER-LEMONS!
A series of fables that are absurd, funny and poignant. Through storytelling, animation, and puppetry, performance artist Jean Minuchin takes the audience on a journey into today's most pressing issues through the charm of puppetry.