TAGGED WITH HAPPY HOUR
Join Hollywood Fringe staff and participants every Wednesday for the return of Office Hours! Office Hours are casual meet-ups at different bars around Hollywood that offer you a weekly chance to network and drink with other Fringers.Make sure to use #drinkingaboutfringe on Twitter or Instagram (as well as #hff17, the official festival hashtag) for updates on locations, specials and more. We'll also be updating this blog post.Office hours are always Wednesdays from 7pm-9pm beginning March 30th, at the following...
We're excited to announce two very special additional Office Hours events! The #diningaboutfringe series is an opportunity to get together with other Fringers in a quieter, conversational environment at one of our favorite Hot Spots: Eat This Cafe (6547 Santa Monica Blvd.)! Thursday, May 10th from 6-8pmThursday, May 24th from 6-8pmThere will be extended happy hour prices on appetizers ($6-8) and house beer & wine ($4). And of course you can join us for our last installmen...
On election night 2016, Americans crashed the Canadian immigration web site, so many people wanted to get out of Trump's America. But activist Lyralen Kaye didn't just look. She put her condo on the market and headed for the border.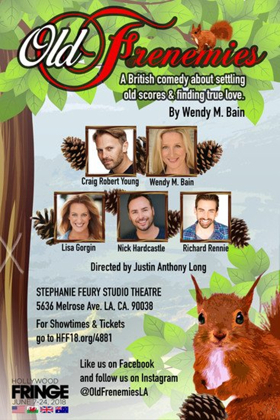 A modern British comedy play, with a British plus one Aussie cast.