TAGGED WITH PLANNING
For the past three years, I have taken an almost empty space, and turned it into a place for socializing, drinking, networking and anything in between. Hi, I am David Offner, and I am the scenic designer for Fringe Central. ...
We are looking for smart, motivated individuals to help the Fringe staff mount the 2018 Hollywood Fringe Festival. It's a big job but it's also a very rewarding one. Some of our past interns have even moved on to become Fringe staff. ...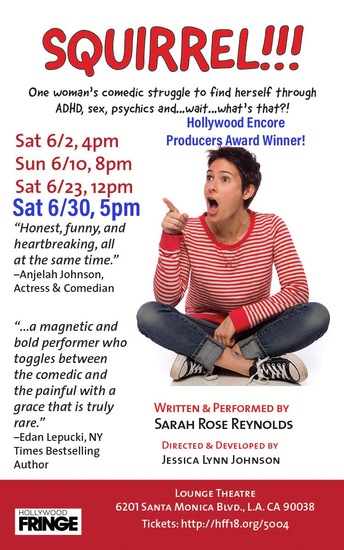 WINNER of the Hollywood Encore Producers Award! Only performing 1 encore show! Get your tickets now for the 6/30, 5pm show at the Lounge Theatre! hff18.org/5004
On July 18, 1989, the blooming Hollywood career of actress Rebecca Schaeffer was cut tragically short when she was murdered on her front step by an obsessed fan. You In Midair is her mother's spellbinding, true story.