Tweet
http://hff18.org/4881
(hit ctrl+c to copy)
Old Frenemies
comedy
· red squirrels united · Ages 12+ · world premiere · 90 mins · United Kingdom
Buy Tickets
Add to Favorites
BONNIE SOLOMON
certified reviewer
· June 18, 2018
Highly enjoyable. Really funny with a surprising amount of depth. Great writing and performances....
full review
MARTHA HACKETT
certified reviewer
· June 10, 2018
A very fun evening at the theatre! Ms. Bain can sure write a great joke, and deliver it too! A strong cast rounds out the crisp delivery of British countryside wit and humor, a la Alan Ayckbourn....
full review
RAV K
certified reviewer
· June 13, 2018
A fun show with a great story line. Lovely romantic twists with some wonderful one-liners....
full review
MIKE HAIN
certified reviewer
· June 12, 2018
What a fun 90 minutes it went by so quickly. Very funny and entertaining. ...
full review
ANDREA MARSHI
certified reviewer
· June 11, 2018
This played grabbed us in the first moments and never let go. The heroine is so multi-dimensional, you root for her (even when she's being a diva!) The supporting cast members are such accomplished, believeable actors. A really fun experience. ...
full review
JOEL HOGAN
· June 15, 2018
This was a fast paced, very well written and performed play that I enjoyed immensely. And although the whole cast was fantastic, I felt that Richard Rennie in the role of Martin, stole the show towards the end of the play. In particular, his big energy and intensity made for hilarious moments between him and Duncan. Richard's nuanced performance had just the right amount of charisma and naturalism, leaving myself and the other audience members laughing our heads off. Well done everyone! ...
full review
ADVERTISEMENTS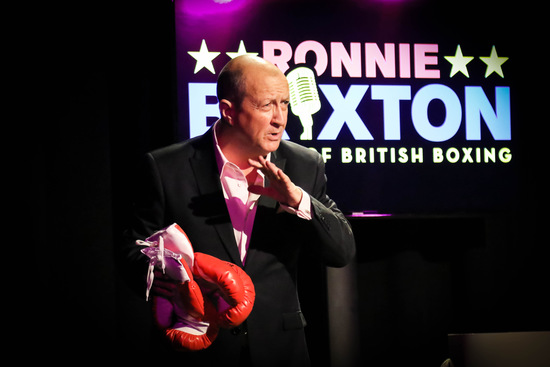 LAST CHANCE TO SEE RONNIE LIVE! RESERVE $10 TICKETS & REDEEM A COMPLIMENTARY T-SHIRT or TANK TOP AFTER THE SHOW! __"David.Shaughnessy is amazing! He brought us to tears with a sense of hope."-Debbie Hall, BROADWAYWORLD __100% SWEET ON BETTER-LEMONS!
SIGN UP FOR THE FRINGE NEWSLETTER
BEHIND THE SCENES
Copyright © 2018 Hollywood Fringe Festival
All Rights Reserved.