Tweet
http://hff18.org/5064
(hit ctrl+c to copy)
Don Waterski Goes Up Nort'
comedy
· jake kornely · Ages 14+ · flashing lights · one person show · 45 mins · United States of America
Buy Tickets
Add to Favorites
ROSS BURAN
certified reviewer
· June 21, 2018
A super adventure through the woods! A very clever show built around a game of bingo. Very fun reveals and gags that often times reminded me of being on a Disneyland ride or something. It captured a comedic whimsey! ...
full review
LANESSA LONG
certified reviewer
· June 19, 2018
So much fun! The set was full of so much whimsy, I was hooked from the moment I stepped into the theater. This is a show that not just anyone could do, hilarious, absurd, ridiculous, captivating! I was drawn into his world for the duration of the show and didn't look back. He pulled all the audience into this strange world and took us on a journey I was happy to be a part of. Bizarre and brilliant. A must see for anyone who loves to laugh. ...
full review
STEVE CHANG
certified reviewer
· June 17, 2018
Here's a super fun show you'll enjoy! Don Waterski (Jake) certainly knows how to entertain a crowd. There's a lot going on in this show, including games, props, jokes, improv, audience participation, and it all works because Jake is a such a charismatic and skilled performer. I doubt this is the last we've seen of Don Waterski!...
full review
ANN ROGERS
certified reviewer
· June 16, 2018
Overall, it was a playful and interactive comedy show! I feel like everyone involved was passionate and that made the audience join right in the fun!...
full review
BILLY RAY BREWTON
certified reviewer
· June 16, 2018
What a fun and inventive 45-minute experience. Jake keeps the audiences attention throughout and never ceases to find creative and ridiculous ways to entertain. It made me want to take a trip to the North Woods!...
full review
ANONYMOUS
certified reviewer
· June 09, 2018
A very funny, silly, and charming show. ...
full review
ADVERTISEMENTS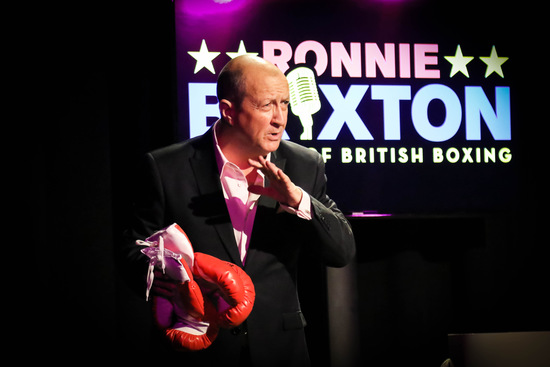 LAST CHANCE TO SEE RONNIE LIVE! RESERVE $10 TICKETS & REDEEM A COMPLIMENTARY T-SHIRT or TANK TOP AFTER THE SHOW! __"David.Shaughnessy is amazing! He brought us to tears with a sense of hope."-Debbie Hall, BROADWAYWORLD __100% SWEET ON BETTER-LEMONS!
a single father, his 2 teenage kids, a mob boss, a murder trial and a pot selling nun in a Hollywood commune. you're going to laugh, cry and even remember the next day. get your tickets now before it's too late.
SIGN UP FOR THE FRINGE NEWSLETTER
BEHIND THE SCENES
Copyright © 2018 Hollywood Fringe Festival
All Rights Reserved.