Lorelei: I'm Coming Out!
musicals and operas
· shinbone theatre company · Ages 21+ · one person show · 50 mins · United States of America
Buy Tickets
Add to Favorites
Send Message
It's funny-or-die-in-the-graveyard time! Movin' On Up is moving on in to The Complex Hollywood June 1-21. Tickets on sale now: http://hff18.org/5109. Brace yourself for a knee-slapping, mind-blowing, witty, absurd, and endearing existential jaunt.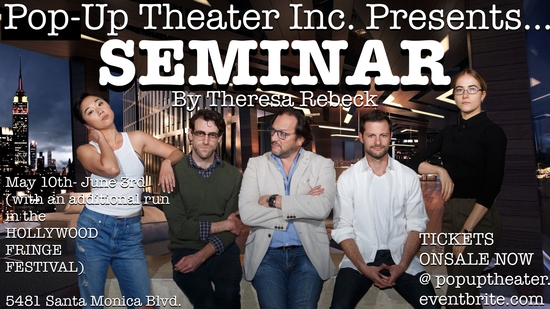 Pop Up Theater Inc. Presents this hilarious Broadway comedy in a site specific in the round performance with captivating intimacy! This is the last production of Pop Up's successful first season! $10 suggested tix only on Fringe Website!