Tweet
http://hff18.org/5202
(hit ctrl+c to copy)
The Study
immersive theatre
· mb stage productions, llc · Ages 18+ · flashing lights · world premiere · 90 mins · United States of America
Buy Tickets
Add to Favorites
SOLD OUT!
email info@mbstage.com to be added to the waiting list.
THE STUDY takes place during a psychological clinical test of the flight-or-fight response set in a college lecture hall. The audience's reactions and answers determine the outcome of each performance; in this immersive, audience-interactive, video game and theatre-inspired piece. Created by Jared Tyrel Pixler and David Evan Stolworthy, the creators of THE VIDEO GAMES, which ran for nearly three years. THE STUDY has a cast of eleven characters, many of which are from the worlds of the creator's premiere plays; Let Me Out and Roommates. No show will be like the last in this scripted, choose-your-own adventure style play.
Make sure to opt-in when you sign up so that you get all the important details before you arrive!*
Using innovative, interactive elements such as motion sensors, scent diffusers, glow sticks and technology; can the audience make it so everyone escapes alive?
THE STUDY is directed by Jared Tyrel Pixler and David Evan Stolworthy, fight choreography by: Matt Franta and Brandon Pugmire and special effects make up design by: Katie Lynn Mapel.
This performance includes the use of special effects including:
Stage fog, blood effects, flashing lights, loud noises, smells and is intended to scare you. Those attending do so at their own risk.
A signed waiver will be required to attend this performance. May contain triggers; violence, blood, gore and simulated sexual situations.
*The Flight Theatre is located upstairs and is not ADA accessible.
Check out our other play Just One Moment also at the Hollywood Fringe Festival 2018! hff18.org/5200
ADVERTISEMENTS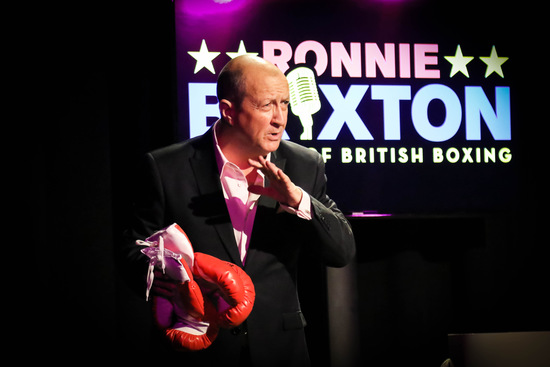 LAST CHANCE TO SEE RONNIE LIVE! RESERVE $10 TICKETS & REDEEM A COMPLIMENTARY T-SHIRT or TANK TOP AFTER THE SHOW! __"David.Shaughnessy is amazing! He brought us to tears with a sense of hope."-Debbie Hall, BROADWAYWORLD __100% SWEET ON BETTER-LEMONS!
SIGN UP FOR THE FRINGE NEWSLETTER
BEHIND THE SCENES
Copyright © 2018 Hollywood Fringe Festival
All Rights Reserved.