Tweet
http://hff18.org/5264
(hit ctrl+c to copy)
Virtual Reality by Alan Arkin
comedy
· the extra mile workshop · Ages 13+ · 45 mins · United States of America
Buy Tickets
Add to Favorites
PAMELA HILL
certified reviewer
· June 03, 2018
Wonderful work by Jeff Elam and Matt Tramel! It takes you on a colorful--engaging Sci-Fi ride!...
full review
AILEEN HUI
certified reviewer
· June 03, 2018
Jeff Elam and Matt Tramel's interpretation of Alan Arkin's play was smart, profound, and creative. Their performance was further enhanced by the meticulously thought-out choreography of well-timed lights, sound, and movement that appeared effortless and playful. ...
full review
BRIAN KNUDSON
· June 20, 2018
This is Theatre of the Absurd of the highest caliber! A friend and I bumped into Jeff and Matt outside The Lounge before their show. They struck me as two nice, regular Joes. We knew nothing about it. We were on the fence about spontaneously capping off the evening with their midnight show. What a wonderful surprise! My friend and I LOVED IT! These two talented actors reminded me of those legendary comedy duos from The Golden Age. They bounced off each other brilliantly....
full review
WILLIIAM JOSEPH HILL
· June 03, 2018
Fun, high energy and it moved at a nice pace. It also feels like an episode of "The Outer Limits" as it takes a bizarre turn....
full review
JUSTIN CLARK
· June 10, 2018
A masterful performance by two of the best comedic actors I've scene in person. The actors create a virtual reality out of thin air that will blow your mind. The level of commitment and flawless space work are out this world, thus the rollercoaster that Elam and Tramel take us on is an easy one to board and blast to ride! ...
full review
CYNTHIA LOU
· June 10, 2018
Jeff Elam and Matt Tramel delivered hilarity throughout with unexpected twists and a surprise ending. Loved the precise timing and technical execution of a thought provoking play. ...
full review
TATUM LANGTON
· June 04, 2018
Wow! The space work in this show is incredible! My eyes were wide open the entire time just so I could catch every movement. Jeff and Matt are both incredible actors that keep you engaged from start to finish. Even the tech audio keeps you locked into the action. I would definitely make this show on your list of "must see." ...
full review
LEE FOBERT
· June 07, 2018
WOW. Incredibly fun, mesmerizing and spellbinding. The acting between Jeff and Matt pulled everyone in the audience on the trip they were taking. ...
full review
BIANCA POUTTU
certified reviewer
· June 09, 2018
This show is so funny! These incredibly talented actors put on a great 2-man show, taking us on an extremely entertaining ride into virtual reality. Definitely a must see. ...
full review
JONATHAN NOWAK
· June 03, 2018
Very original. I've not seen a show like this before. It was funny, energetic, and well choreographed. ...
full review
ADVERTISEMENTS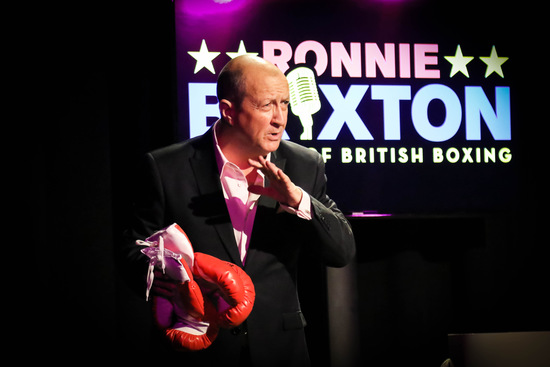 LAST CHANCE TO SEE RONNIE LIVE! RESERVE $10 TICKETS & REDEEM A COMPLIMENTARY T-SHIRT or TANK TOP AFTER THE SHOW! __"David.Shaughnessy is amazing! He brought us to tears with a sense of hope."-Debbie Hall, BROADWAYWORLD __100% SWEET ON BETTER-LEMONS!
SIGN UP FOR THE FRINGE NEWSLETTER
BEHIND THE SCENES
Copyright © 2018 Hollywood Fringe Festival
All Rights Reserved.