Tweet
http://hff18.org/5322
(hit ctrl+c to copy)
The Rental
ensemble theatre
· ali astin & ben ubiñas · Ages 15+ · world premiere · 50 mins · United States of America
Buy Tickets
Add to Favorites
ANONYMOUS
certified reviewer
· June 11, 2018
A gem of a play! Superbly acted! The complex (two) characters change in the course of their time together (50 minutes, real time) and call each other out on their BS. In doing so they raise many issues relating to class, consent, sex and more. Of the many plays I have seen this year -- this is hands-down my favorite!...
full review
BJ GARNAUS
certified reviewer
· June 12, 2018
Absolutely brilliant! Writing, acting, directing...excellent! I loved every minute of this 50-minute play. Astin and Corvino were amazing! It delivered what it promised. From a shy, uncertain virgin and a caring, knows-her-stuff prostitute, to an angry, virgin-no-more, and a stand-up, right-on, full-on confident, no BS prostitute! Feminine power explodes! It's a significantly powerful, funny at the perfect times, awesome play. ...
full review
RUSSELL EATON
http://www.myhauntlife.com/
· June 09, 2018
Playing out in real time, a sexual encounter between two strangers shifts from sharing a moment of tenderness to an examination of personal integrity and sexual politics. This fascinating drama takes a familiar sounding premise and manages to create a thought-provoking, fast-moving hour. I highly recommend this show....
full review
LACEY RAE PAWLOWICZ
media-geeks.com
· June 12, 2018
A well-acted deep dive into a call girl's appointment with a 20-something virgin. Both characters are impeccably defined and have clear POVs. The actors are fearless in their portrayals. An interesting snapshot into these two individuals' lives....
full review
WINSTON SALVATORI
· June 14, 2018
Astin steals the show! From the moment you walk into the theater, she is in character and embodies an empowered escort. Throughout the show, her stage presence is commanding and she connects to the message of feminism flawlessly. Both actors had great chemistry, but I would watch it again for Ali Astin's performance. ...
full review
JEFF LAUB
· June 12, 2018
A touching, thought-provoking show about sex and relationships. The two leads give strong performances that require great emotional honesty. ...
full review
MARCOS COHEN
· June 14, 2018
As a playwright I have to admit I was very impressed the way this play was written. Very smart and real. It dives very deep into people's mind. ...
full review
BOB LEGGETT
indie voice blog
· June 12, 2018
Both Astin and Corvino turned in Tony Award-worthy performances as a call girl and her virgin client. The story takes you in one direction and then shifts into an entirely different one, with mind-blowing results. Check out the rest of the review at http://www.lamusiccritic.com/indie_voice_blog/hff18-day-1-see-it-or-skip-it/....
full review
RYAN LISMAN
encore- independent
· June 11, 2018
There were some great moments in The Rental. Some interesting turns and choices occurred that I didn't predict, and the play explores an interesting topic. The acting was really good, and the dialogue is well crafted to allow the actors to really dig into their unique perspectives. I would have liked to have seen the stakes being raised and the character's objectives being slightly stronger, but overall this was an enjoyable play. ...
full review
SARAH MANN
certified reviewer
· June 13, 2018
I was drawn to The Rental because to the premise. As someone who creates and performs in shows that are erotic/sensual in nature, I was curious to see how The Rental would play out. I was happy about the unexpected twists that took place within the plot. I enjoyed the actors' dedication to their roles, especially that of the virgin. ...
full review
ADVERTISEMENTS
West Coast premiere. Two English schoolgirls, born 175 years apart, suffer similar horrors travelling to the East. Winner of the major theatre awards in Edinburgh, Adelaide & Prague. *****Sunday Mail *****Adelaide Theatre Guide ***** The Advertiser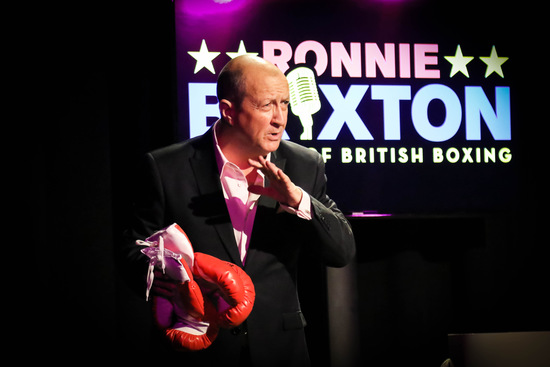 LAST CHANCE TO SEE RONNIE LIVE! RESERVE $10 TICKETS & REDEEM A COMPLIMENTARY T-SHIRT or TANK TOP AFTER THE SHOW! __"David.Shaughnessy is amazing! He brought us to tears with a sense of hope."-Debbie Hall, BROADWAYWORLD __100% SWEET ON BETTER-LEMONS!
SIGN UP FOR THE FRINGE NEWSLETTER
BEHIND THE SCENES
Copyright © 2018 Hollywood Fringe Festival
All Rights Reserved.